September 25th, 2009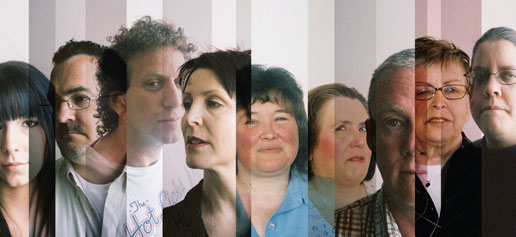 We are honoured and proud to announce that our film Drawing From Life has won the Media Award from the Canadian Association for Suicide Prevention. The film is about a 20-week group therapy program for people who have attempted suicide more than once.
This is what they said: "Your film is an outstanding example of an effective education tool that respectfully tells the stories of individuals who have struggled with re-current suicidal behavior. The film was created with dignity, compassion, integrity and sensitivity. The stories of those who have struggle with suicidal behavior have rarely been told so in many ways your work gives voice to these stories.The film challenges stereotypes and illustrates how a group intervention can assist in healing and recovery."
Thanks to Jaime, David, Elizabeth, Wendy, Lois, Belinda, Bria, Jill, Glen, Jordan, Mario and Jay and most of all Yvonne Bergmans for creating Drawing from Life with us.
The awards ceremony will take place in Brandon Manitoba, on Oct. 21st/
Entry Filed under: Uncategorized